IPBan Pro Personal is used to protect your personal computer and is recommended if you only have one or just a few machines to protect. For larger numbers of machines, IPBan Pro Datacenter might be a better fit.
First unzip the installer somewhere to your computer. On Linux, you need to chmod +x install.sh. On Windows, you need to right click the install.bat file and select properties and then select the unblock option if it is available.
Next, run install.bat (Windows) or install.sh (Linux).
The following screen should appear: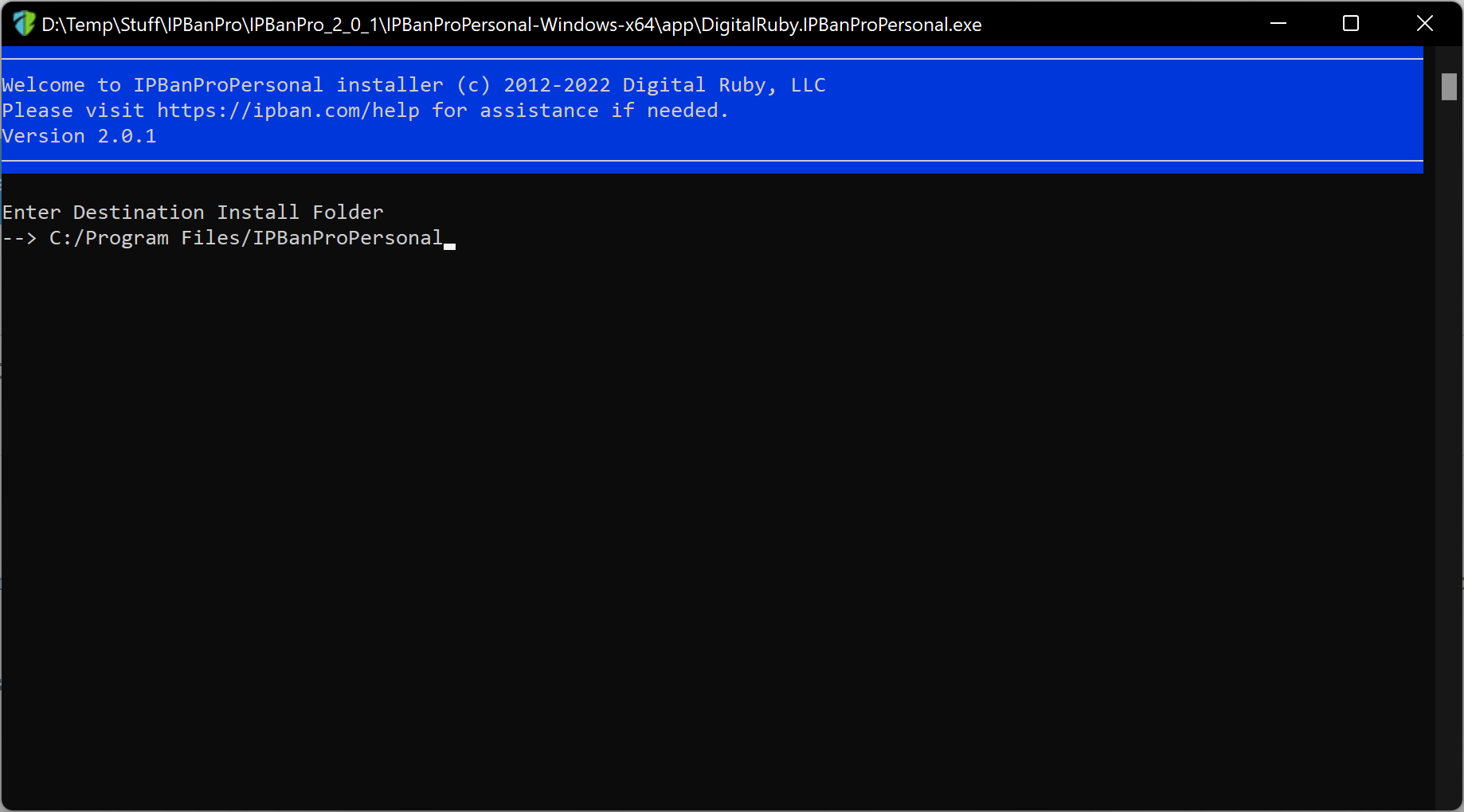 If you are happy with the install folder, press ENTER (recommended). If not you can change it.
Next you will be asked for the url to host the user interface for the application. It is highly recommended you keep the default url, but you can change it if desired as long as you keep it on localhost. The url must start with http://localhost
Press ENTER to select your url and move to the next step.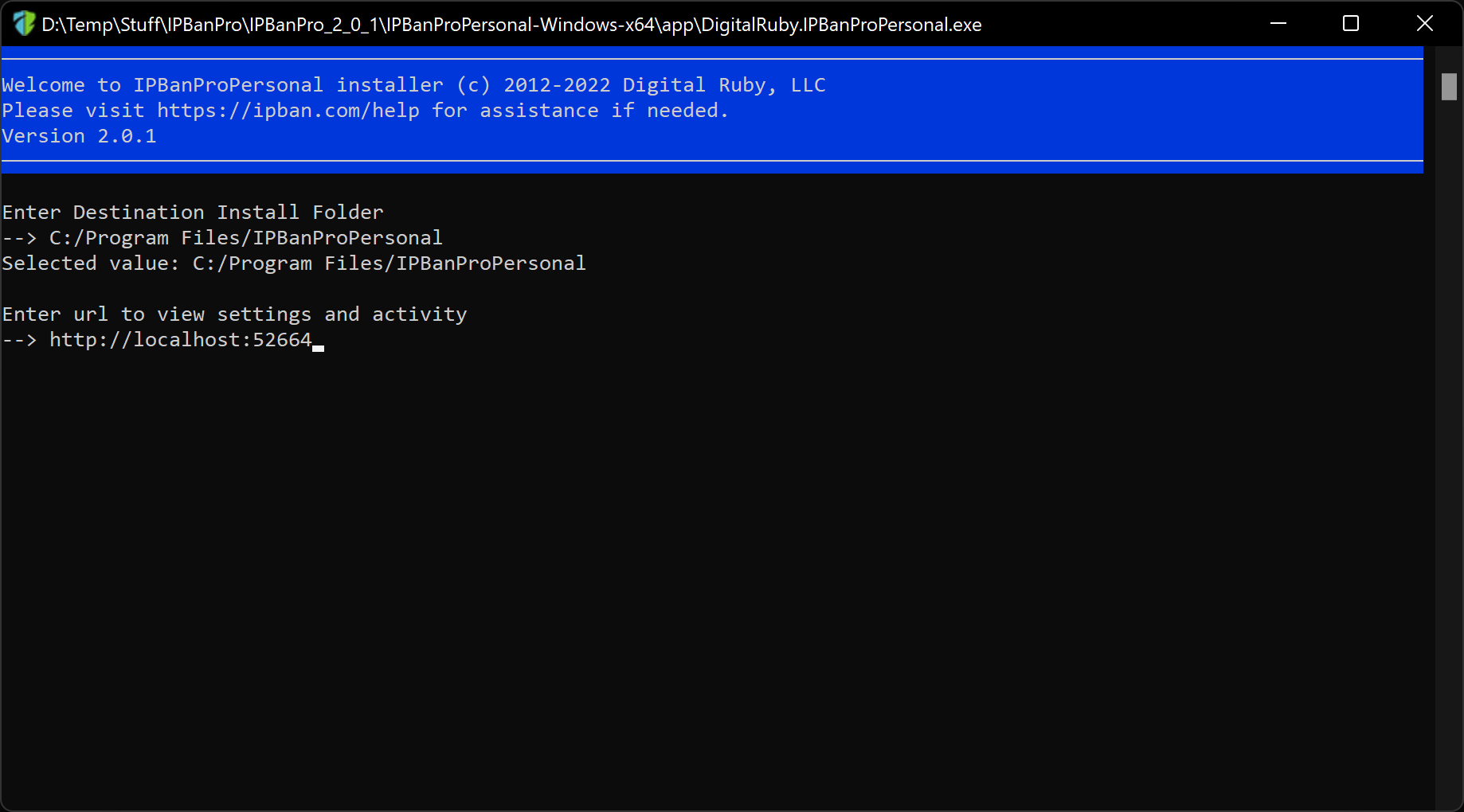 After that the final step is to begin the install…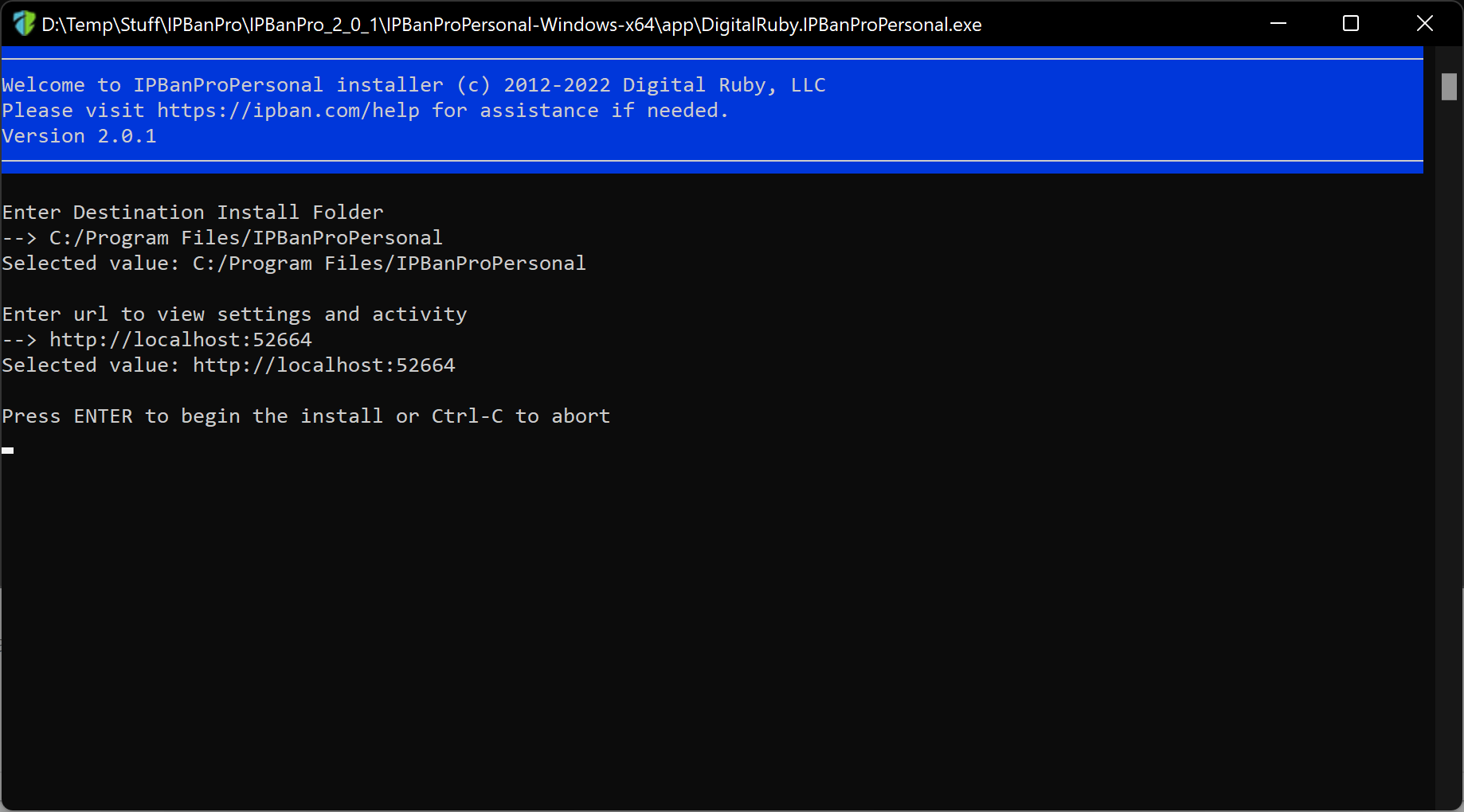 Press ENTER and the application will install. Upon install completion, you can visit the url you specified, usually http://localhost:52664 to view the application activity and settings.
You can update the software by downloading the latest version from your My account page and then run the installer, choose the same folder as before and pick the update option.
Should you desire to uninstall, you can run the install file again, select the same folder as before and then choose the uninstall or remove option when presented with it. On Windows you can also use control panel, add/remove programs. If the application does not disappear, run the uninstall option again from control panel and it will be removed.
Please email [email protected] if you have questions, feedback or for anything else.
Stay up to date with the latest news, releases and more.